Merchant Services A2Z
Friendly Experienced Consultants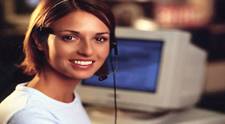 Call Toll Free  ( 866 ) 513- 4088
We do not hire sales personnel.
An experienced consultant will take your call.
Our goal is to provide useful information regarding services you are interested in.  Our consultants will evaluate your website or credit card processing statement at no charge and at no obligation to you.
We've spent years researching your options.  I hope you find our solutions helpful.
  Michael Lawrence
Michael Lawrence - President
What is W3C Compliance?
The W3 stands for world wide web. The C stands for consortium. There has been a lot of talk about websites being forced to conform to w3c compliance. Do not let that scare you. It would take years for that to happen. There is a much better reason to conform to these standards - improving placement and page rank.
Tell the Search Engines where to go.
Correcting source code errors makes it easier for the search engine to read your pages. Search engines follow your source code when they index your pages.
Writing clean source code will direct the search engine robots to your important keyword phrases. Correcting source code errors can improve your placement and page rank by showing the engine what it wants to see.
Keep the Flash and Increase Visitor Access.
Using flash and other media can block access to potential visitors. Professionally written source code allows you to create separate viewing options for visitors that cannot view flash. Search engine robots do not see flash or pictures. Using professionally written source code will direct the search engines to keyword rich content and make your pages more accessible to all visitors.
Link: ► Check Your Code For Errors
This w3c validation tool will check your site for w3c compliance errors.
Macromedia Dreamweaver Templates.
Macromedia dreamweaver templates allow you to create css style sheets. This can make it easier to correct source code errors later. Using templates that are easily optimized make w3c compliance easier to achieve. Optimized website templates begin with good design choices.
FrontPage Templates.
FrontPage templates also allow you to use css style sheets. Avoid building pages in boiler plate templates that you can not optimize later. Well optimized website templates will increase your placement and page rank.
Call For A Free Consultation.
Our SEO consultant will evaluate your website at no charge. We make professionally written source code affordable.
Affordable SEO.   Guaranteed First Page Placement. Google, Yahoo, MSN.
SEO Tutorial.  Free SEO Training.  Understand SEO Basics.
SEO Copywriting.  Free SEO Copywriting Instruction.
W3C Compliance.  Test your source code for errors.
Search Engine Keyword Placement.  Keyword Analyzer.
Crosslinking.  Proper cross linking. Avoid bad reciprocal linking.
Free SEO Toolbars.  Install Google Toolbar.  Download Alexa Toolbar.