Merchant Services A2Z
Friendly Experienced Consultants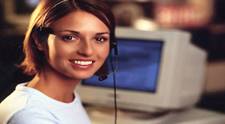 Call Toll Free  ( 866 ) 513- 4088
We do not hire sales personnel.
An experienced consultant will take your call.
Our goal is to provide useful information regarding services you are interested in.  Our consultants will evaluate your website or credit card processing statement at no charge and at no obligation to you.
We've spent years researching your options.  I hope you find our solutions helpful.
  Michael Lawrence
Michael Lawrence - President
ACH Merchant Account
Offer Your Customers and Interest Free Payment Option.
An ACH merchant account allows you to accept checks online and echecks from your PC. This gives your customers the option of paying interest free with echeck online. You can capture buyers who do not have access to a credit card. Just add an echecks option to your online shopping cart at check out. Our ecommerce consultants will explain your options and help you set up your ach merchant account.
Less Expensive to Accept.
If you Accept ach checks online it will cost 1.25% compared to a national average of over 3 % to accept a credit card online. Ask our consultants about adding ach check processing to your pay pal account or Authorize. net ecommerce gateway.
Merchant Check Verification.
All merchant accounts include echecks and ach check processing verification.
Benefits of using an ACH Processor.
Pay Employees! Transfer Funds Online!
Accept Phone Orders Online!
Learn More: ► ACH Processing.
Accept ACH and echecks from Your PC.
You receive an ach virtual terminal when you set up your ACH merchant account.
You do not need an online store or shopping cart to process an echeck online. Simply go online and enter the account and routing number into your virtual credit card terminal to accept ach payments.
24 Hour 7 Day ACH Check Processing Support.
We want to be your ach processor for many years to come. This is why we assign a personal assistant to help you with set up and maintenance of your ach virtual terminal and online shopping cart needs.
Call today.
Our ecommerce consultant will help you set up your ach merchant account.
All our Processors are FDIC insured individually or through member banks.
ACH (Automated Clearing House) is a division of the Federal Reserve.
Affordable SEO.   Guaranteed First Page Placement. Google, Yahoo, MSN.
SEO Tutorial.  Free SEO Training.  Understand SEO Basics.
SEO Copywriting.  Free SEO Copywriting Instruction.
W3C Compliance.  Test your source code for errors.
Search Engine Keyword Placement.  Keyword Analyzer.
Crosslinking.  Proper cross linking. Avoid bad reciprocal linking.
Free SEO Toolbars.  Install Google Toolbar.  Download Alexa Toolbar.