Merchant Services A2Z
Friendly Experienced Consultants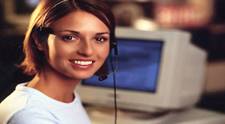 Call Toll Free  ( 866 ) 513- 4088
We do not hire sales personnel.
An experienced consultant will take your call.
Our goal is to provide useful information regarding services you are interested in.  Our consultants will evaluate your website or credit card processing statement at no charge and at no obligation to you.
We've spent years researching your options.  I hope you find our solutions helpful.
  Michael Lawrence
Michael Lawrence - President
SEO Basics.
Understanding how search engines work will help you understand how your site should be optimized. It seems that everyone is an expert these days and choosing an ethical seo company can be difficult. This brief seo tutorial will help you to avoid scams and black hat seo. You should never be asked to sacrifice corporate image or visitor friendly content in order to improve placement. A true SEO expert will address page content and insist on maintaining a visitor and search engine friendly website.
What is Google Looking for from Your Site?
All search engines want relevant sites to appear on the first page of their search results. You will hear a lot of talk about search engine algorithms. This is a fancy word for the criteria that Google and other search engines use to evaluate websites. Search engines send software; also known as search engine robots or search engine spiders to evaluate websites. Algorithms change, and differ from engine to engine - but they are all looking for the same thing - 365 days a year – RELEVANT RESULTS.
Optimization is not a Mystery.
Four main areas that determine placement and page rank:
1. Search Engine Guidelines.
You should submit your site to the search engines on a regular basis. All search engines have guidelines they expect your site to follow. Those guidelines will not get you to the first page – violating them will keep you from getting there. Your site needs to be examined to determine whether your content, links or code is violating search engine guidelines. Redirects and content duplication are common violations.
2. Source Code.
Source code tells the search engine what your site is about and what keyword phrases for which you wish to be found. Creating a web page does not create proper source code. This code should be inspected and optimized in order to properly inform search engines. See W3C compliance for more information.
3. Web Page Content.
Your content should validate the information your source code is giving the search engine robot or search engine spider. Keyword popularity research should be a priority. All of our SEO clients receive free SEO copywriting instructions. We also offer affordable seo copywriting services.
4. Proper Reciprocal Linking.
Links must be relevant to the subject of the page or site. Crosslinking can improve your placement and page rank. Irrelevant and broken links can hurt your placement and page rank.
Call For A Free Consultation.
Our SEO consultant will evaluate your website at no charge and offer you an affordable search engine optimization. All of our clients receive free seo training. We also provide free in house seo training to your staff or design team.
Affordable SEO.   Guaranteed First Page Placement. Google, Yahoo, MSN.
SEO Tutorial.  Free SEO Training.  Understand SEO Basics.
SEO Copywriting.  Free SEO Copywriting Instruction.
W3C Compliance.  Test your source code for errors.
Search Engine Keyword Placement.  Keyword Analyzer.
Crosslinking.  Proper cross linking. Avoid bad reciprocal linking.
Free SEO Toolbars.  Install Google Toolbar.  Download Alexa Toolbar.