Merchant Services A2Z
Friendly Experienced Consultants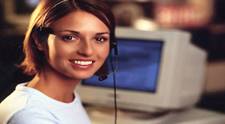 Call Toll Free  ( 866 ) 513- 4088
We do not hire sales personnel.
An experienced consultant will take your call.
Our goal is to provide useful information regarding services you are interested in.  Our consultants will evaluate your website or credit card processing statement at no charge and at no obligation to you.
We've spent years researching your options.  I hope you find our solutions helpful.
  Michael Lawrence
Michael Lawrence - President
Online Shopping Carts
Ecommerce Shopping Carts.
Establishing a merchant account shopping cart can save you time and increase sales. Ecommerce shopping carts allow your customers to purchase your products or services at their own pace. Purchases are processed automatically and require no interaction on your part. You receive an email receipt within minutes of the completed transaction - allowing you to fill the order.
Ecommerce Shopping Cart Solutions.
There are a variety of ecommerce shopping carts available. Stand alone shopping carts provide versatility - if you tend to make frequent changes to your product line. Most ecommerce shopping carts provide a preset shopping cart template that works just fine for the average merchant. Most ecommerce shopping cart software allows you to add or remove products in your online store.
Shopping Cart Search Engine Optimization.
Search engines will index your shopping cart pages unless instructed otherwise.
This is worth addressing as your cart may not be optimized correctly. Our SEO consultant can evaluate your asp shopping cart source code and shopping cart script. We can provide an Affordable Search Engine Optimization that will include optimization of your ecommerce shopping cart.
Lowest Rates in the Nation.
We offer the lowest credit card processing rates available. We provide 24 hour ecommerce gateway support. . Our ecommerce consults will provide a free rate comparison. Lower rates could save you thousands of dollars per year. To learn more visit our accept credit cards online page.
Call Today For a Free Ecommerce Consultation.
Our ecommerce consultant will help you explore the ecommerce shopping cart solutions that fit your needs. We can provide a variety of options for your merchant account shopping cart.
All our Processors are FDIC insured individually or through member banks.
ACH (Automated Clearing House) is a division of the Federal Reserve.
Affordable SEO.   Guaranteed First Page Placement. Google, Yahoo, MSN.
SEO Tutorial.  Free SEO Training.  Understand SEO Basics.
SEO Copywriting.  Free SEO Copywriting Instruction.
W3C Compliance.  Test your source code for errors.
Search Engine Keyword Placement.  Keyword Analyzer.
Crosslinking.  Proper cross linking. Avoid bad reciprocal linking.
Free SEO Toolbars.  Install Google Toolbar.  Download Alexa Toolbar.