Merchant Services A2Z
Friendly Experienced Consultants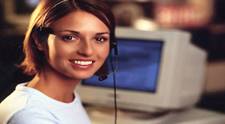 Call Toll Free  ( 866 ) 513- 4088
We do not hire sales personnel.
An experienced consultant will take your call.
Our goal is to provide useful information regarding services you are interested in.  Our consultants will evaluate your website or credit card processing statement at no charge and at no obligation to you.
We've spent years researching your options.  I hope you find our solutions helpful.
  Michael Lawrence
Michael Lawrence - President
Crosslinking, Cross Linking or Reciprocal Linking.
Reciprocal Linking can Make or Break Your Site.
The days of mass crosslinking to impress search engines are over. It worked for a while. The practice of link farming became so popular – most search engines changed their algorithms and stopped crediting sites based on link volume alone.
You may want to adjust your reciprocal linking strategy accordingly.
How Reciprocal Linking can Hurt Your Site.
Linking to a lot of sites that are not related to your site can hurt your placement and page rank. Remember – search engines are trying to determine if your site is relevant. If you have a site devoted to auto parts – crosslinking to a florist will not help your placement or page rank. An over abundance of unrelated links could cause your rank and placement to be penalized.
How Reciprocal Linking can Help Your Site.
Crosslinking your site to websites related to the subject of your site or site pages can improve your placement and page rank. Your reciprocal linking strategy should be based on two simple factors. Relevant and well ranked sites. It's all about relevant content. Relevant well written code. Relevant page text. Relevant reciprocal link exchange.
SEO Website Design, Redirecting and Domain Selection.
Your site should be examined to determine if you are improperly redirecting to or from your site. Many websites are penalized for years without knowing they violated search engine guidelines redirecting domains or duplicating site content. If you are designing a new site – you should carefully consider your domain selection and check for content duplication issues before proceeding. The age and status of a domain can dramatically affect the progress of your placement and page rank. SEO website design should be evaluated early on to save time and money.
Call For A Free Consultation.
Our SEO consultant will evaluate your website at no charge. As part of our optimization we evaluate your reciprocal link exchange policy and examine your site status regarding search engine guideline violations.
Affordable SEO.   Guaranteed First Page Placement. Google, Yahoo, MSN.
SEO Tutorial.  Free SEO Training.  Understand SEO Basics.
SEO Copywriting.  Free SEO Copywriting Instruction.
W3C Compliance.  Test your source code for errors.
Search Engine Keyword Placement.  Keyword Analyzer.
Crosslinking.  Proper cross linking. Avoid bad reciprocal linking.
Free SEO Toolbars.  Install Google Toolbar.  Download Alexa Toolbar.