Merchant Services A2Z
Friendly Experienced Consultants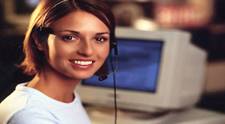 Call Toll Free  ( 866 ) 513- 4088
We do not hire sales personnel.
An experienced consultant will take your call.
Our goal is to provide useful information regarding services you are interested in.  Our consultants will evaluate your website or credit card processing statement at no charge and at no obligation to you.
We've spent years researching your options.  I hope you find our solutions helpful.
  Michael Lawrence
Michael Lawrence - President
Convert Website Traffic Into Sales
Getting traffic to your site only makes you money if visitors buy your product or service. Our SEO consultants will evaluate your website at no charge. We can help you develop visitor friendly content and maximize website traffic.
Here are a few tips to help you increase your website traffic conversion:
(1) : Increase Website Traffic.
The best way to increase internet sales orders is to be found on the first page of the search engines for keyword phrases that fit your market. Our SEO consultants will conduct keyword popularity research to find highly searched keywords that fit your market. We also offer free seo copywriting instruction. We will evaluate your website at no charge and offer you an affordable search engine optimization.
(2.) : Make Your Site Accessible.
Website visitors may be denied access to your site if they do not have the software needed to view your flash pages. Anti virus programs may also discourage them from visiting Active X and other programs. If you're not in an industry that demands flash – keep it simple – To make flash pages more accessible see: w3c compliance. Improved accessibility should increase landing page conversion rates.
(3.) Make Them Comfortable.
The color of your pages set the mood for your visitors. A brief study of the effect of color on emotions is worth a quick Google search. Most webmasters agree that blue and white are the safest choices. Grey can add a conservative feel to your site.
Pop ups and slow loading pages are the fastest way to scare away a potential sale.
A site that is easy on the eyes - improves length of visit, lead capture and conversion.
(4.) Don't Sell – Solve!
Visitors are looking for a solution. Answer these questions as soon as possible:
1. What do you offer?
2. Why are you better?
3. Where to go (page links) or call (phone number) for pricing and information?
Every page should direct them somewhere - a home page link should be visible on every page. Your homepage should define your site. Each page should have its own focused subject matter. Headings should define the content of each paragraph. Well defined messages will increase website visitor conversion.
(5.) Text should be Effective and Easy to Read.
1. Use one legible properly sized font. Arial is a popular choice.
2. Use larger and/or bold fonts for your well defined headings. Not too large.
3. Keep each paragraph to one subject. Avoid run on sentences and $20 words.
4. Highlight your main selling points – go easy, too many diminish effectiveness.
Call For A Free Consultation.
Our seo consultant will evaluate your website at no charge. We will offer you an affordable seo plan. You are guaranteed search engine placement on the first page or your money back. We specialize in Google, Yahoo and MSN placement.
Affordable SEO.   Guaranteed First Page Placement. Google, Yahoo, MSN.
SEO Tutorial.  Free SEO Training.  Understand SEO Basics.
SEO Copywriting.  Free SEO Copywriting Instruction.
W3C Compliance.  Test your source code for errors.
Search Engine Keyword Placement.  Keyword Analyzer.
Crosslinking.  Proper cross linking. Avoid bad reciprocal linking.
Free SEO Toolbars.  Install Google Toolbar.  Download Alexa Toolbar.