Merchant Services A2Z
Friendly Experienced Consultants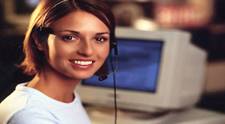 Call Toll Free  ( 866 ) 513- 4088
We do not hire sales personnel.
An experienced consultant will take your call.
Our goal is to provide useful information regarding services you are interested in.  Our consultants will evaluate your website or credit card processing statement at no charge and at no obligation to you.
We've spent years researching your options.  I hope you find our solutions helpful.
  Michael Lawrence
Michael Lawrence - President
Search Engine Keyword Placement.
Thousands of consumers go to the internet every day and search for keywords related to the products or services you offer. You may be familiar with ppc research tools. Natural listing placement requires the same planning. Top search engine keyword placement requires keyword popularity research. Choosing keywords that fit your market and are highly searched - can triple your traffic and sales.
Keyword Analyzer.
There are several free keyword analyzer sites online. Most keyword research tools were designed for ppc keyword research. The yahoo keyword tool and Google adwords keyword tool are free and easy to use. Each time you enter a keyword phrase - several related phrases will also appear. The number of people searching each term is displayed. Keyword analyzer search counts identify the most valuable keyword phrases for your market. We conduct keyword popularity research to select the most important keyword phrases for products and services.
► Yahoo Keyword Selector Tool.
► Google Adwords Keyword Tool.
Focused Keyword Assignment.
You should only assign about five or ten keyword phrases to each of your pages. Assign keyword phrases to fit the products or services for each page.
Keyword Density.
Build keyword density into the content of your pages. This can substantially increase your Placement and page rank. This may be harder than it sounds. Overloading your paragraphs with keyword phrases will turn visitors and search engines away. We offer free seo copywriting instruction to help our clients create visitor and search engine friendly text.
All Part of Our Basic Service.
Our first session with you is spent learning the products or services most important to you. Once we know your main phrases – we conduct keyword popularity research spend hours researching and assigning keyword phrases to each of your pages for you. Once your phrases are assigned – we provide free seo copywriting instruction
to help you develop keyword density for each page. This is all part of our basic optimization service. We also offer inexpensive seo copywriting services. Preliminary and monthly keyword reports are provided to all our clients.
Call For A Free Consultation.
Our SEO consultant will evaluate your website at no charge. We will design an affordable seo plan to fit your needs. You are guaranteed search engine placement on the first page or your money back. We specialize in Google yahoo and MSN placement.
Affordable SEO.   Guaranteed First Page Placement. Google, Yahoo, MSN.
SEO Tutorial.  Free SEO Training.  Understand SEO Basics.
SEO Copywriting.  Free SEO Copywriting Instruction.
W3C Compliance.  Test your source code for errors.
Search Engine Keyword Placement.  Keyword Analyzer.
Crosslinking.  Proper cross linking. Avoid bad reciprocal linking.
Free SEO Toolbars.  Install Google Toolbar.  Download Alexa Toolbar.